I take a look at the potential links associated with the long-term mental health effects from traditional ballet training.
How can you be affected by ballet training from an early age?
Can this really have a positive or negative link to your mental health in later life?
Ballet is an extremely demanding discipline; it requires dedication, determination and talent. It was acceptable for the teachers to shout and even at times use physical force on students in classes. They would roughly pull, push or twist their students bodies into the correct position during the classes. Thankfully this style of teaching is no-longer accepted, there are much better ways to motivate and inspire the student.
If you are reading this and are or were a dancer, it's likely that you started to learn some form of dance from an early age. Perhaps it began as a hobby to burn off excess energy; your parents may have taken you to help with your posture. Some of you may have had a 'stage-parent' who sent you to classes to fulfil their own frustrated dreams.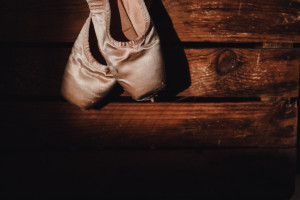 If you fall into the latter category, you may already realise how debilitating this situation can be. As a child you may have found yourself wanting to do the things your friends were doing but feared you would lose the approval of your parents, you continued to dance.
This can leave you feeling that you have missed out on parts of your childhood as a result.
My personal history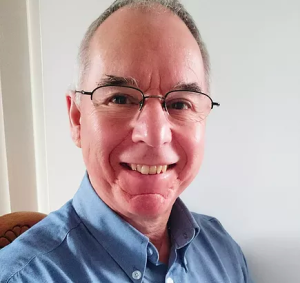 I started training as a ballet dancer at the age of five in the mid 1950s and retired from dancing and performing in my early 30s. Although I loved my career as a dancer, I've seen that the effects of the training methods and the discipline required, can leave some individuals with long-term problems with their mental health.
When I started dancing, I knew instantly that this was what I wanted to do for the rest of my life. Many other children feel the same passion and continue taking classes throughout their childhood, teenage years and beyond.
Life beyond performing
From a practical perspective, the discipline I learned from ballet has carried me through my whole life. Throughout my performing years and into businesses that I ran, and now into my psychotherapy practice. Now I'm using my experience to help other performers deal with the stresses and strains of their profession, whether they are still performing or have retired.
I still have some obsessive traits from when I was told that "this is the only way to perform this step and that's the way you are going to do it". This has made it easy for me to learn new things and always eager to "get it right". In some people this can result in the development of Obsessive Compulsive Disorder (OCD), as they strive to "get it right", the knock-on effects of this are anxiety and low self-esteem due to not being able to "get it right" in the demand for perfection in their performance.
Mental health issues
A number of other mental health issues arise from the performer's "need to be perfect". In addition to anxiety, low self-esteem and OCD many performers suffer from eating disorders and struggle with loss and grief due to not being good enough to start a career; or having to end a promising career due to injury. As performers, there is always a level of instability due to insecurity of lack of work. The list goes on.
Good nutrition is now being recognised as an important aspect of maintaining good mental health. Click here to hear about some research into how nutrition can help some mental health issues.
You can contact Terry on his socials here: